Welcome to Hazel Class
Welcome to our class page. Please check back regularly to see what we have been learning in Year 6.
Mrs Ruffy and Mrs Kelly
We wish Mrs Norris all the best as she goes on her maternity leave!
Term 6- The Final Stretch is here, year 6!
This term we will be doing all things play and performance! Take a look at our topic map (click the image below!) to see what this term entails as we prepare for life in secondary education whilst celebrating all we are brilliant at as the class of 2019!
Term 5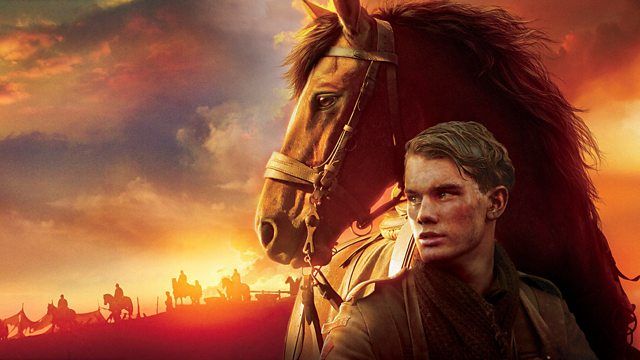 This term's programmes of study will be underpinned by our novel this term: War Horse. The children will analyse and discuss the text during daily guided reading sessions and then further develop their ideas in poetry, play script work and recount work. Humanities study will focus upon lifestyles in the countryside contrasted with that in the cities during WW1. Children will explore the different experiences through Joey's (War Horse) perspective in the first instance before thinking more broadly to impact on human life.
Science and Technology will see children encouraged to develop their scientific enquiry through posing questions around the subject of voltage and circuits, and an emphasis upon use of data loggers to collect data. As we approach the final term of primary education, our year 6 pupils will be applying their excellent English skills to produce some written explanations of their scientific findings. We will also be making horse puppets in DT, which will lead into a large scale puppet project in term 6.
ILP focus

English

English

Poetry, spoken language, letter writing, recount

Maths

Area, perimeter, volume, arithmetic, reasoning and problem solving

Science and Technology

Electricity, scientific enquiry

Using data loggers

Art and Design

Puppets. Art- Observational drawing

PE

Dance and multi skills

PSHE

Healthy me - Relationships

Humanities

WW1- comparative study of life in the cities and in the countryside

RE

Presentation of studies: 'life journeys' in Hinduism and Islam
How can you help at home?
As we approach SATs, it's business as usual in class to reduce any anxiety and remind the children of what they are so very good at. We are reinforcing that what we are learning are skills for life beyond primary school and showing off the children's strengths and talents as they enter Key Stage 3.
To support children at home, continue reading for pleasure, and discussing the themes of the different books being read. Also continue to access Times Table Rock Stars with a focus on speed and accuracy.
World Book Day
It's World Book Day today! Year 6 brought a variety of props and books for us to discuss and share with one another. Take a look at some of their favourites...
Galleries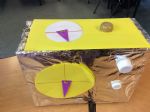 World Book Day
Heart rate and fitness
On Wednesday, Mrs Ruffy joined us to help us with our learning objective to understand how our resting heart rate correlates with fitness levels. The children took their resting heart rates - with only a few children convinced they weren't alive - and then had a dance off! Some excellent moves had by all (including Mrs Ruffy!). We then went outside and timed how long it took us to run the length of the cage - we just about managed to escape the rain too...
When back in the classroom, and our heart rates returned to a somewhat more normal rate, we began to look at how to plot this information on a scatter graph. Both Mrs Ruffy and I were exceptionally impressed with some of the accuracy and presentation of our graphs. The children were able to extrapolate and infer from the data that those with a lower resting heart rate seemed to have a quicker race time. From this, we suggested that those with lower resting heart rates were probably fitter, however, the children were able to identify several areas in which we could both improve our investigation and our graphs.
Well done Hazel class!
Galleries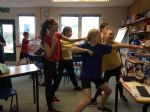 Heart rate and fitness
Blood Heart
Our new topic this term is 'Blood Heart' so of course it seemed appropriate to try and make some of our own blood samples! The children became experts at knowing the different components of blood and were then able to identify these once our blood samples had settled.
Take a look at the gallery below to see how we got on.
Galleries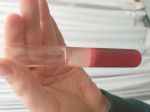 Blood Heart
Amazing Assembly
Both Mrs Norris and Mrs Kelly were incredibly proud of Hazel class who indepedently chose what they wanted to share with thier parents in our class assembly at the end of the term. This really demonstrates thier secure knowledge and skills as well as showcase thier confidence.
Well done Hazel class!
Northern Lights Art
This week, Hazel class have been trying to improve on their Northern Lights art that they begin last week. They have been using a mix of watercolour and pastels and have been real team players by helping and supporting others in the class with useful suggestions for improvement.
They are working towards a final piece that will be completed later in the week!
In addition to putting pastels on paper, many children found their faces also covered - this has been photographed for evidence! Alfie was particularly 'blue' by the end and is excited for his moment of fame as his picture is in the gallery below.
What do you think to our artwork so far?
Galleries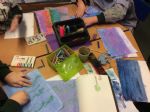 Northern Lights Art